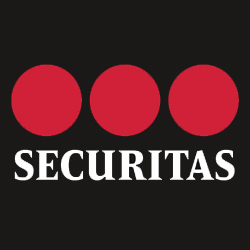 Armed Security Officer
Sorry, this job has expired.
Indianapolis, IN
Securitas employees come from all walks of life, bringing with them a variety of distinctive skills and perspectives. United through our common purpose, we provide the security needed to safeguard our clients' assets and people.

Our core values - Integrity, Vigilance and Helpfulness - are represented by the three red dots in the Securitas logo. If you live by these values, we're looking for you to join the Securitas team.

We are currently looking to hire an Armed Security Officer.

As an Armed Security Officer you will:
• Maintain proficiency in the use of all assigned protective equipment, restraint devices, and weapons.
• Respond to unusual or emergency situations at client's site using the appropriate escalation of force level up to and including armed response by following established protocol.
• Observe and report activities and incidents at an assigned client site, providing for the security and safety of client property and personnel.
• Make periodic patrols to check for irregularities and to inspect protection devices and fire control equipment.
• Preserve order and may act to enforce regulations and directives for the site pertaining to personnel, visitors, and premises.
• Control access to client site or facility through the admittance process.
• Patrol assigned site on foot or in vehicle; check for unsafe conditions, hazards, unlocked doors, security violations, blocked entrances and exits, mechanical problems, and unauthorized persons.
• Protect evidence or scene of incident in the event of accidents, emergencies, or security investigations.
• Respond to incidents of fire, medical emergency, bomb threat, flooding, water discharge, elevator emergency, hazardous materials, inclement weather, and other incidents.
• Monitor entrances and exits; act to prevent unapproved or unlawful entry; control entrances, the movement of people and vehicles, and parking.
• Experience in physical security, military service, law enforcement, or a related field, sufficient to meet the minimum requirements for state and local licensing and/or site standards as established by the company.
• You must be prepared to work in environments and under conditions that require carrying authorized weapons and ammunition, the use of protective gear and devices, and awareness of personal safety and safety of others.
• You are required to utilize rapid and effective judgment in responding to unusual or emergency situations using appropriate escalation of force level.
• Must be able to meet and continue to meet any applicable state, county and municipal licensing requirements for Security Officers.

With or without reasonable accommodation, the physical and mental requirements of this job may include the following: seeing, hearing, speaking, and writing clearly. Occasional reaching with hands and arms, stooping, kneeling, crouching and crawling. Frequent sitting, standing and walking, which may be required for long periods of time, and may involve climbing stairs and walking up inclines and on uneven terrain. Additional physical requirements may include, frequent lifting and/or moving up to 10 pounds and occasional lifting and/or moving up to 25 pounds.

EEO/M/F/Veterans
8980