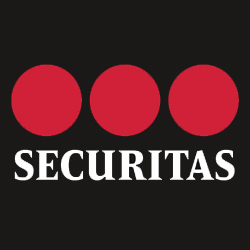 Flex Security Officer
Sorry, this job has expired.
Indianapolis, IN
The Flex Officer Program intends to showcase Securitas USA's finest security officers and attempts to promote Security Officer development and training.

As a Flex Security Officer you will gain a broad and specialized knowledge of various high-profile posts. You will be evaluated for leadership and further growth potential. Strong and reliable performance as a Flex Officer will earn you consideration for assignment to supervisory or other leadership posts. Ideally, you'll develop career paths to further your growth within the company.

Flex Officer Program Objectives:
• Staff new accounts until permanent Security Officers can be hired.
• Provide security for short-term special events.
• Fill in for officers while on vacation/sick/no call-no show.
• Support staffing requirements at accounts during shortages due to vacations, call-offs, no shows, suspensions, holidays, etc.
• Assist in start-ups at new accounts to include: working the site, writing post orders and training checklists and training newly assigned permanent Security Officers.
• Work special security assignments as required.
• Must have a reliable phone number where you can be reached (i.e. cellular)
• Be able to obtain reliable transportation.
• Have a clean driving record and valid driver's license.
• Must be able to meet and continue to meet any applicable state, county and municipal licensing requirements for Security Officers.
• Observe and report activities and incidents at an assigned client site, providing for the security and safety of client property and personnel.
• Make periodic patrols to check for irregularities and to inspect protection devices and fire control equipment.
• Preserve order and may act to enforce regulations and directives for the site pertaining to personnel, visitors, and premises.
• Control access to client site or facility through the admittance process.
• Patrol assigned site on foot or in vehicle; check for unsafe conditions, hazards, unlocked doors, security violations, blocked entrances and exits, mechanical problems, and unauthorized persons.
• Protect evidence or scene of incident in the event of accidents, emergencies, or security investigations.
• Respond to incidents of fire, medical emergency, bomb threat, flooding, water discharge, elevator emergency, hazardous materials, inclement weather, and other incidents.
• Prepare logs and reports as required.
With or without reasonable accommodation, the physical and mental requirements of this job may include the following:
• Seeing, hearing, speaking, and writing clearly.
• Occasional reaching with hands and arms, stooping, kneeling, crouching and crawling.
• Frequent sitting, standing and walking, which may be required for long periods of time, and may involve climbing stairs and walking up inclines and on uneven terrain.
• Additional physical requirements may include frequent lifting and/or moving up to 10 pounds and occasional lifting and/or moving up to 25 pounds.

You must be willing to work the 3 different shifts (i.e.,day/swing/grave, etc) and sometimes 6 days per week. Expect to work on weekends and holidays with limited notice, and work during "high need" periods.

We are an Equal Opportunity Employer.
8981